Product Description
Exercise Protection Shoulder Support,Shoulder sleeve Brace with Pressure Pad
Relief from over use injuries, rotator cuff, frozen shoulder and shoulder dislocation. Helping to increase blood flow and reduce recovery time without restricting movement.
Being extremely comfortable, elasticand easy to wear, a vistery shoulder brace will never let you down. Adjust the shoulder strap band as much as you want to achieve a snug yet soothing fit. No more bulky braces.Elastic Shoulder Brace. No more discomfort.
Shoulder neck is an important organ of the human body, as one of the important joints of the human body, the shoulders are active in almost every moment, and its health directly determines a person's quality of life, and using a good shoulder support belt protector is good for maintaining and speeding the recovery of your shoulder health.

helpful shoulder support for sports,Shoulder Protector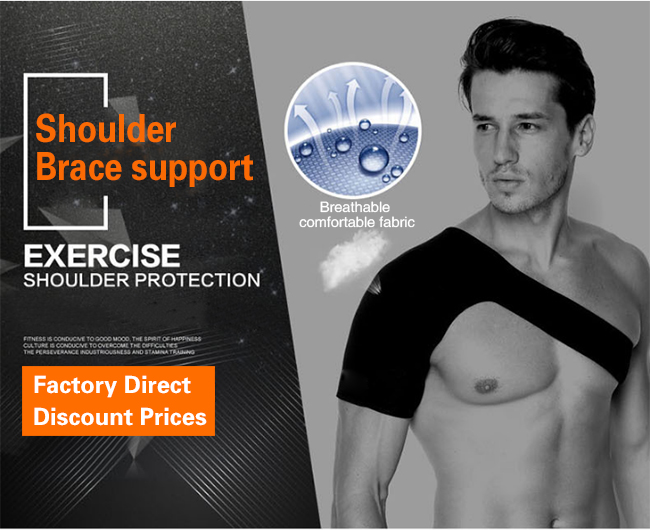 High Quality Lycra Shoulder Pads,Suitable Shoulder Support Belt
Protect you shoulder and stay away from injury,Elastic Shoulder Brace
RECOMMENDED FOR:sports shoulder support ,walking, hiking,running, cross training, cycling, gym, tennis, dancing, basketball and other exercises. And any indoors or outdoors activity that put support on your sports.