Product Description
High Quality Sports Comfortable Ankle Brace,Adjustable Ankle Straps

The ankle support are used to prevent or alleviate the pain due to muscle cramps and injury. The elastic material of the adjustable ankle strap can provide help for maintaining body temperature, accelerating blood circulation, and facilitating rehabilitation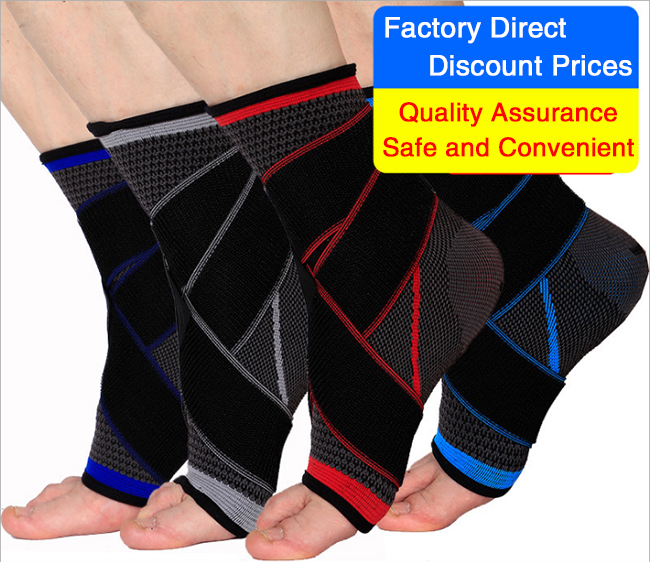 Characteristics:
Provide warmth , compression and support.

The bracer protecting your ankle on sports

Moisture Wicking




Relieve stress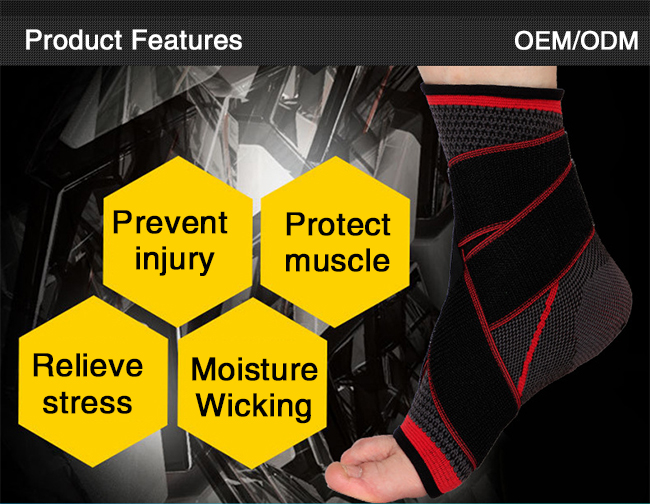 Adjustable Ankle Straps
The ankle strap can restrict the heel to prevent twisting, so as to avoid sprain or pull ankle joint.
This support is also helpful for the recovery of ankle injuries.
Providing additional stability and support for ankle tendons and joints, the heavy-duty ankle brace reduces the risk of reinjury.
Adjustable to reduce pain and pressure caused by arthritis, sprains, swelling, bursitis, tendonitis, muscle fatigue, injuries and surgery.
Safe and Convenient
Quality Assurance

Factory Direct

Ankle Stabilizer detials
Targeted - compression provides advanced ankle support without restricting motion
Breathable & light - made of high quality fabric that it is lightweight, breathable, and moisture wicking
3D geo Tech ribbing & compression - textured ribbing for active relief of arch and heel pain and compression helps increase circulation and reduce ankle swelling
Seamless & flat cuff - minimizes discomfort or chafing caused by seams or bumps in the fabric
Product pictures
4 colors are optional of the ankle support brace