Product Description
Pain Relief Equipment Neck Brace , Height Adjustable Neck Support Brace

Features of the medical neck collar Air pump neck brace :
1. Perfect design-High quality with newest developments in the field of health and aesthetics
2. The neck air tractions: Provide sufficient traction, more than 75 pounds, by inflating the unique air tube
chambers with hand air pump.
3. Anatomically designed, self-controlled, thin and light weight.
4. Examination with X-ray, CT, MRI can be conducted even while wearing air neck traction.
5. Efficiently supports neck and head
6. User friendly Medical Neck Collar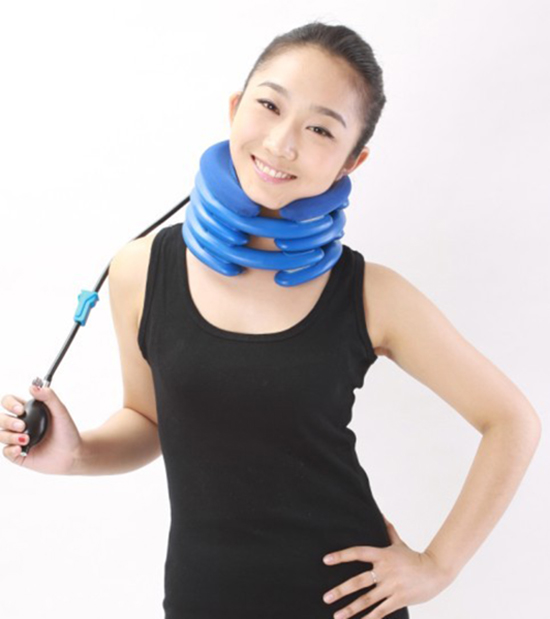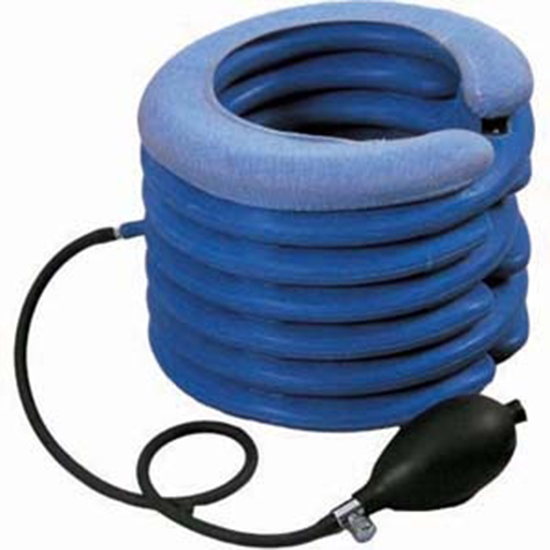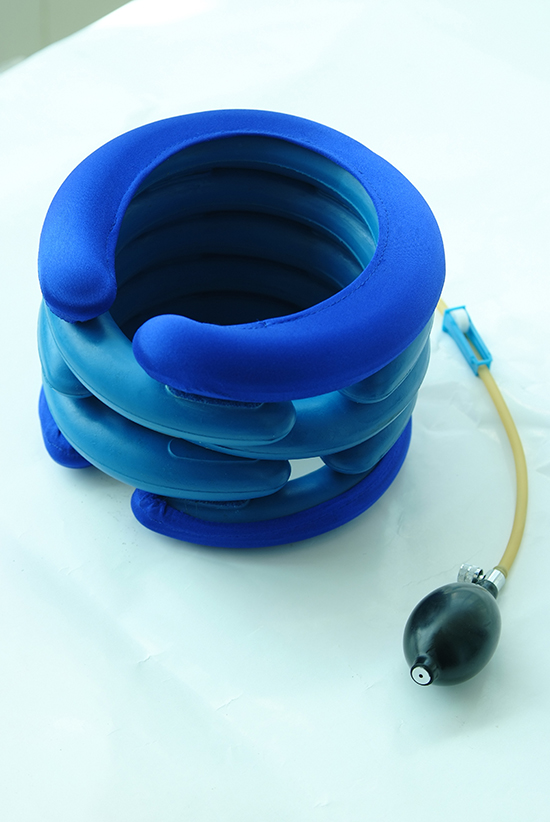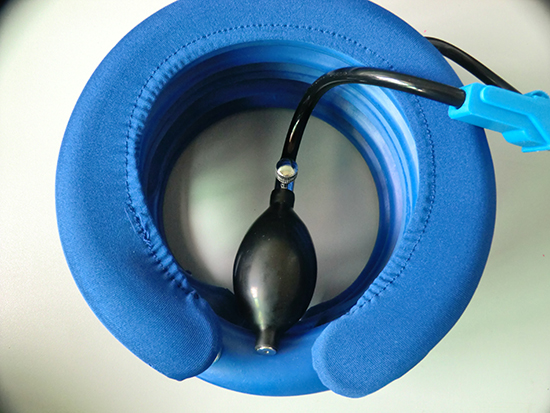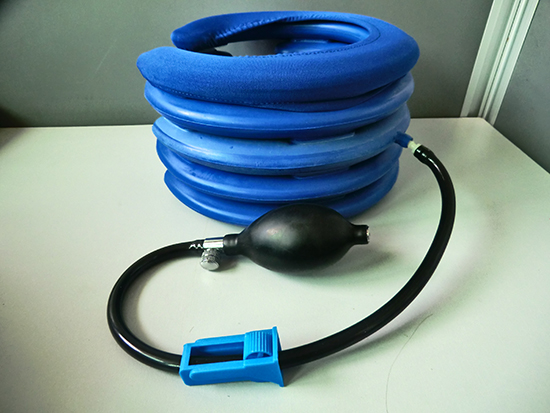 Applications:
· Aging people
· People with upper back pain or neck pain
· Computer users, programmers
· Office workers
· People who lacks exercise
Air Pump Neck Brace

A pressure around the neck is built up in a vertical direction to ease and stretch the tight muscles and relieve joint pressure in the neck area, that is the way it works for neck pain relief. The intra-vertebral disc pressure is relieved by the elongating action, giving more space for the nerve roots and stretching the knots in the neck muscles.
We are expert at health care and orthopedic products such as Knee Brace Support, Waist Back Brace Support, Posture Corrector, Wrist Brace Support, Elbow Brace Support, Ankle Brace Support, Shoulder Brace Support, Neck Brace Support and so on. Also one of our feature service is customize order. We can produce products with your design logo and color box. We are looking forward to working with you for long time!