Product Description
Professional Thigh Support Wrap,Firm and Wearproof Thigh Brace,Soft And Elastic Thigh Guard
Sports protector,buffer the pressure and shock from external effectively in the process of strenuous movement.

Compression Thigh Pads,Soft And Elastic Thigh Brace Support
Features:
Effective Hamstring Brace: Premium, flexible neoprene helps warm muscle, minimize effects of muscle injury or overuse. Exceptional Comfort - Contour design allows for comfortable wear
Superior Durability - Premium stitching and construction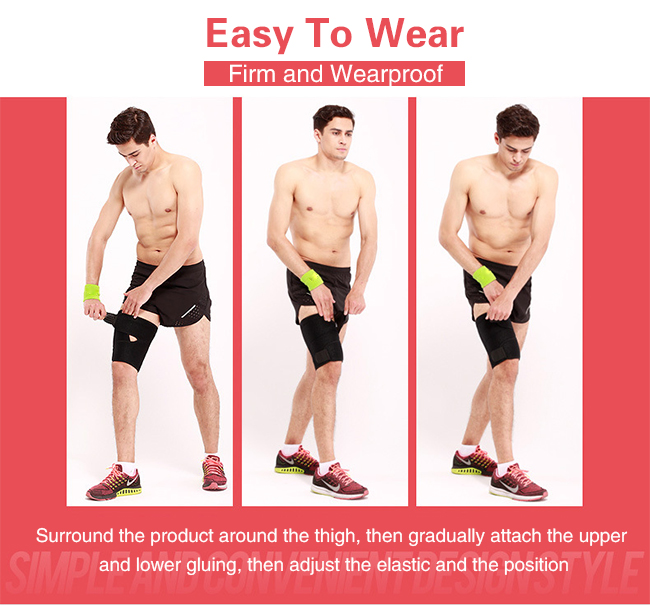 Tight stitching,Not off-line,Not easy to fluff,No Curling
The thickness is about 0.3cm,protect muscles.Reliable and durable Thigh support brace.

The inner layer of the fabric has fine air permeability.Comfortable and breathable Thigh Brace.