Product Description
Recovery Thigh Pads,Elasticated Waist and Thigh Brace Support,Thigh Shaper

Flexible high quality neoprene material makes you comfortable ,breathable cotton keeps skin dry and breathable, elastic band with fixed leg width ten debugging. Wide Velcro is not open during exercise.
Thigh Guard Protection & Treatment:
Designed especially for the support of muscle, alleviate the pressure of muscles and sore groin hip bag, when you were climbing can alleviate the pressure of your thigh and prevent muscle strain, you will more relaxed and vitality.
This is also a restorative stent, suitable for helping to recover from the wound to the groin, hip or hamstring. It provides soothing compression release, increases blood flow and reduces recovery time.It's also good for sciatica patients.
Instructions:
Step 1. Wrap the belt around the waist; 2. Stick the velco of the belt; 3. Wrap the leg support around the leg and stick the upper velco
GENERAL: Free size, It's completely adjustable both for men and women.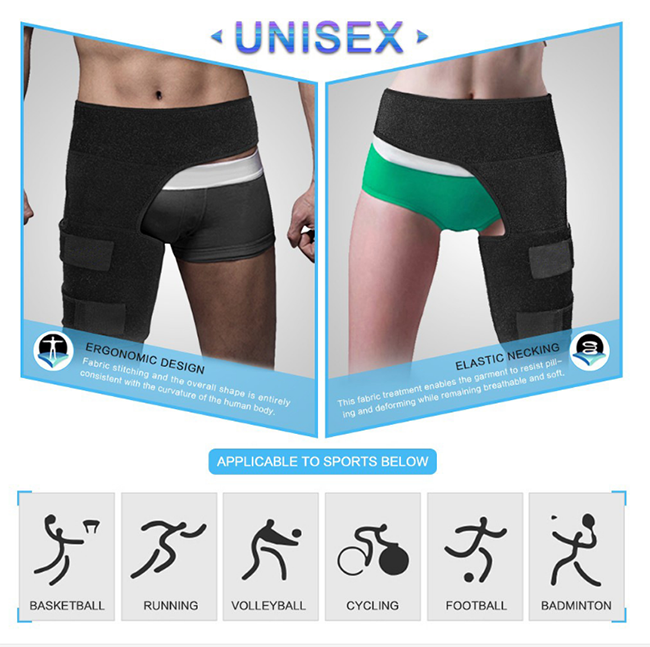 high quality fabric unisex Hip Brace

fine workmanship Thigh Compression Wrap Support