Product Description
adjustable knee support stabilizer knee pain relief belt
Characteristic
1. HIGH QUALITY & DURABLE - This Adjustable Knee Strap is made up of high-quality materials which gives it longer life and makes it durable.The fabric absorbs the sweat and thus prevents any wet or slippery feeling on the knee. With this knee brace on, you can workout without worrying about
2. RELIEF FROM KNEE PAIN - If you are suffering from knee pain, doing any kind of exercise, or even a walk, seems like a big task. This knee guard provides a way to do exercise without worrying about the knee pain. The knee strap goes around your knee, right below your kneecap, and over your patellar tendon to provide support for your knees, which releases the tension, and gives you immediate relief from the knee pain.
3. FULLY ADJUSTABLE - This knee pad is fully adjustable and provides a nice, tight compression fit to your desired level. The curve of the straps allows you to fully adjust them to the curve of your knee. The perfect fit of the strap reduces the pressure on the patella tendon and thus helps to alleviate the pain while running or exercising. Moreover, the strap can be adjusted to fit almost everyone.
4. COMFORTABLE & STAYS IN PLACE - This knee pad provides patellar support with soft neoprene padding for comfort. These are adjustable with hook-and-loop fastener straps and are very comfortable to wear. It doesn`t restrict your movements and lets you do any physical activity with ease. The padding provides good support for the knee especially when you're walking up or down an incline.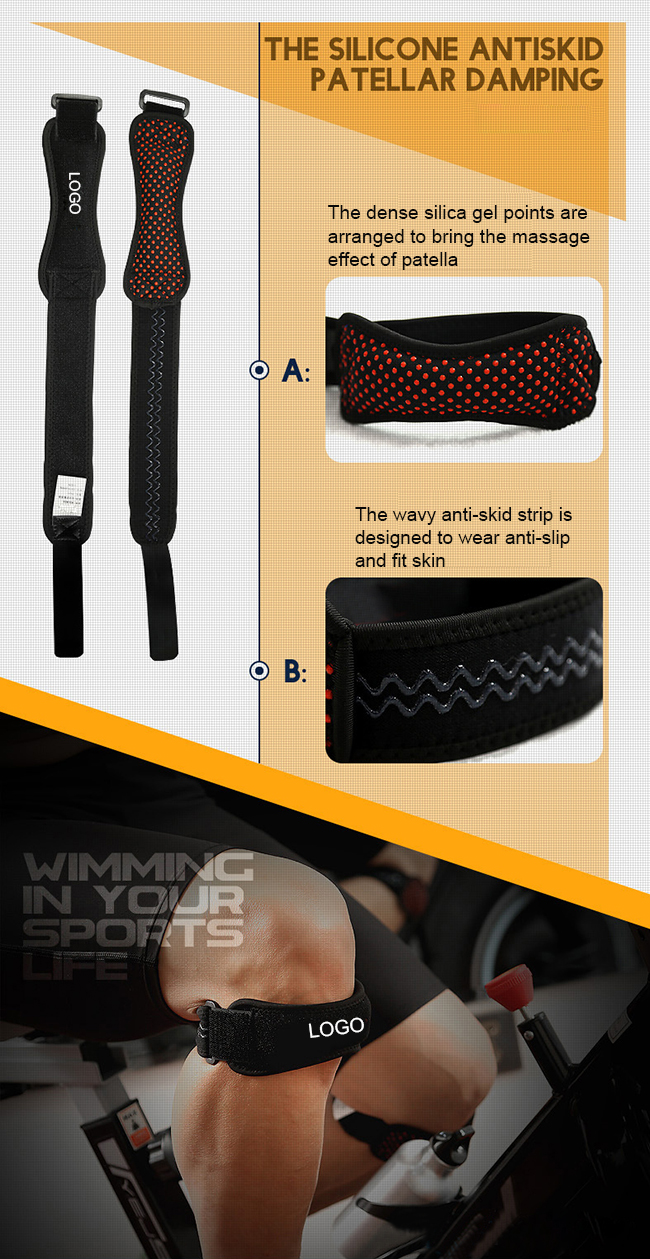 The dense silica gel points are arranged to bring the massage effect of patella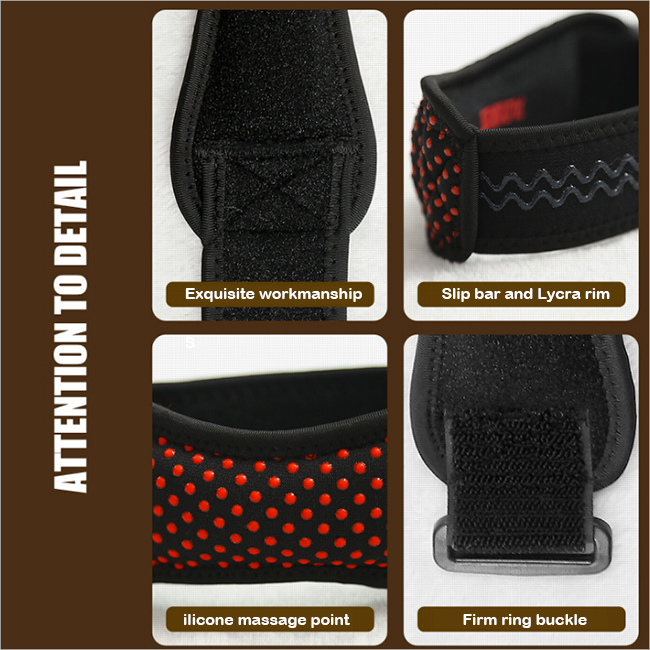 The wavy anti-skid strip is designed to wear anti-slip and fit skin Silicone patellar belt